We advocate for animals and their families.
We want each pet in our care and the families who adopt them to succeed. How? By listening to the unique needs and expectations of each family wishing to adopt, and then finding the best pet match. We teach families about the unique animal they adopt, including discussing its breed, personality, expected behavior based on factors like age; and how to best care for them. We believe the more a family knows about their new pet, the higher chance for a long, happy life together.
How to Make Our Adoptable Pets a Part of Your Family:
You can see which pets are available for adoption at any time by clicking here or by visiting our shelter during regular business hours to meet them in person. 
After wandering our kennels, if you see a pet you're interested in meeting, please see our Customer Care team in the lobby to schedule an in-person visit with the pet.
While all our pets are very special, some are lucky to have multiple people interested in making them a part of their family. In this instance, we will help find them the perfect family on a first-come, first-served basis.
We encourage dog-to-dog meet and greets; and for some of our dogs, this will be a requirement to ensure a smooth transition to their new home. You may bring your dog(s) from home to meet our adoptables, but please leave them in the car until the actual meet and greet between the pets. If it's a hot day, please ensure you have someone with you who can stay in the car to keep your pet cool or hold them securely on a leash in our lobby.
Meet and greets between cats and dogs can be very stressful, and so we do not provide these. Instead, our Customer Care team can provide recommendations for introducing dogs to cats at home.
If the visit goes well, and you'd like to make the pet a part of your family, please be prepared to take your new pet with you that day. Please note some pets may need to stay at the shelter until spay/neuter surgery is complete before leaving to their adoptive home.  
PLEASE NOTE:
Adoption visitations must be completed 30 minutes prior to closing at 6 p.m. Mon. – Fri. and 5 p.m. Sat. – Sun.
In an effort to be fair to everyone who inquires about an adoptable pet, we do not place general holds for animals over the phone or in-person. We can, however, place a 2-hour hold for families who've already begun the adoption process. This includes visitation with the pet; and participating in a meet and greet with other pets in the home (if required). The 2-hour hold also provides time for adopters to consider their final decision to adopt, or to make preparations to bring the pet home.  
With each dog/cat adoption, you receive: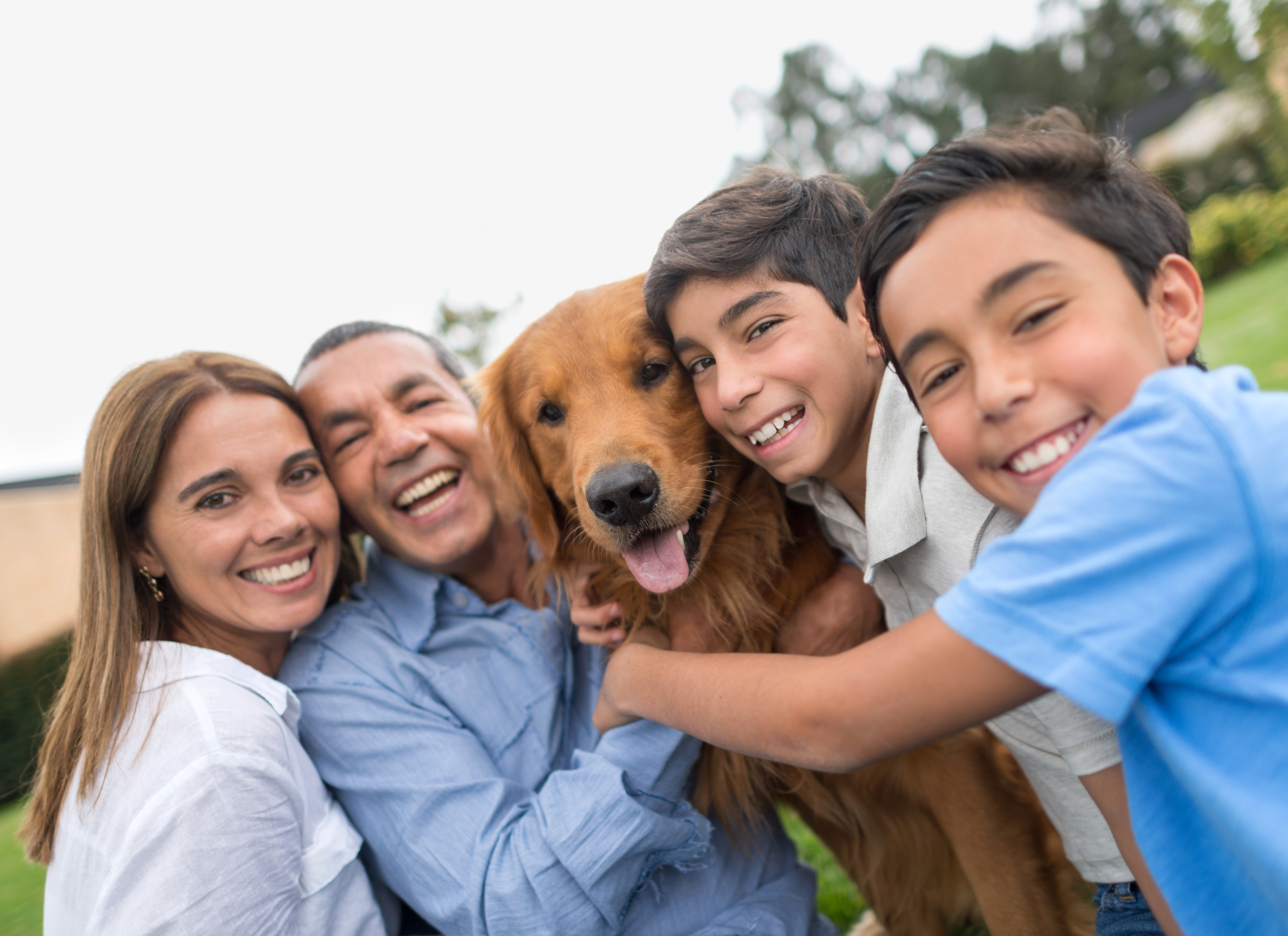 New Pet Adoption packet
Age appropriate vaccinations
Spay/Neuter
Microchip identification
Rabies vaccination tag
Temporary leash or carrier
Free visit with a participating veterinary office within 14 days of adoption