Learn more about our foster progam!
Volunteer with us!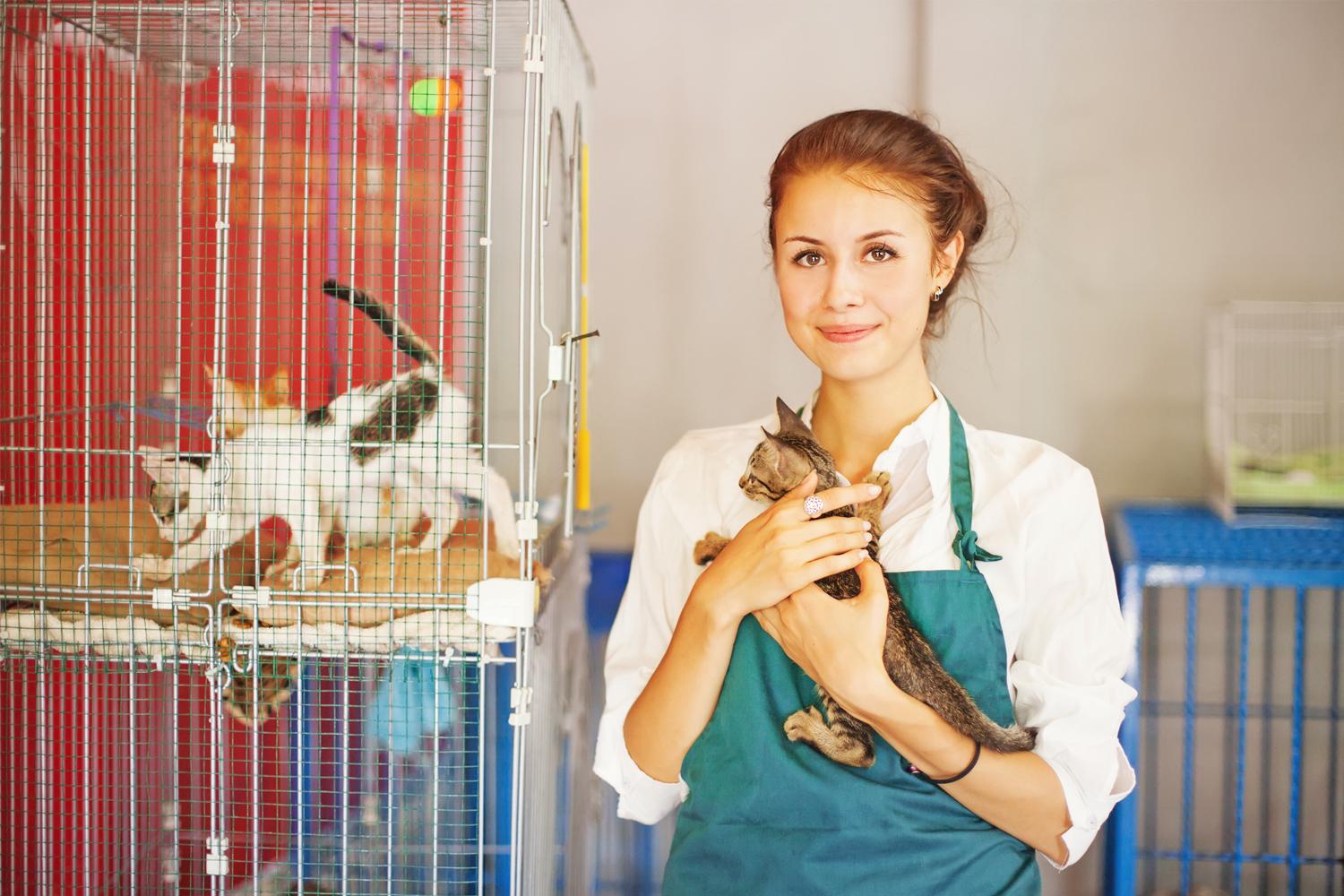 We love our volunteers! They're dedicated, compassionate individuals who play a important role in our animals' success, and we couldn't do what we do without them!
Volunteers:
Provide care and affection in our kennels.
Help us exercise and train our animals while they await their forever home.
Assist the community with locating lost and found pets, or with adoptions at the shelter or during community events.
Assist with our monthly low-cost vaccinations clinics or community events.
Temporarily foster animals in need.
Perhaps the most important benefit of joining our volunteer team is your involvement in improving the lives of the pets that come through our doors, and the fulfillment that brings.
During your volunteer time here, you may also:
Explore the field of animal welfare.
Meet new friends.
Develop new skills.
Be smothered in dog kisses and cat cuddles!
Hikes for Hopefuls Volunteer Program Requirements:
Volunteer has completed volunteer dog training 101 and advanced handling training
Ability to accurately read dog behavior
Volunteer has served a minimum of 90 days and completed 36 hours of dog walking with advance or intermediate dogs. Some exceptions can be made to this rule. Please see Andrew, Talia, or Angel if you do not meet this criterion but feel you would be capable of performing tasks of this role.
Ability to safely walk dogs at a more brisk pace for three or more miles
Volunteer is proficient in placing a harness on a dog and dogs must be walked on a harness
Attend any potential future dog walking meetings (regarding updates or changes to the program)
Assist new dog walkers as they join the program
Dogs must be returned to the shelter at the scheduled time
Two-hour weekly commitment strongly encouraged
24-hour advanced notice if volunteer is unable to make their dog walking shift
Follow the direction of the lead handler
Follow the policies and procedures outlined for offsite dog walking 
How to join our volunteer team:
To join our volunteer team, we request you meet each of the requirements below to ensure the best possible fit with ACASAC.
At least 16 years of age
Able to make a six-month commitment of approximately two hours per week
Attend a mandatory volunteer orientation and hands-on training sessions (as needed)
Undergo a background check
Once we've received your application, we'll contact you via email regarding our next available orientation. Volunteer orientations occur every 2 to 3 months.
Have more questions about volunteering? Email acasvolunteer@adcogov.org.
---
Foster with us!
Fostering is a flexible, family-friendly volunteer opportunity that can make a major impact for a shelter pet in need. Some of our most vulnerable pets require extra care and attention in a home environment, including:
Puppies and kittens
Senior pets
Animals recovering from a medical procedure
Stressed animals that need additional socialization
Small mammals, birds and reptiles
When you foster a pet, we provide all the supplies you need, including food, toys and enrichment items, a carrier or crate, and medical care if necessary. You provide a loving, safe home environment and daily care for your foster pet. Since foster animals will be living in your home, we ask that all residents in your household are in agreement with the decision to foster pets.
To join our Foster team, we request you meet each of the requirements below to ensure the best possible fit with ACASAC.
Be at least 18 years of age
Have strong observation skills, patience, and compassion
Have excellent communication skills and the ability to work independently
Attend a mandatory 1-hour orientation meeting and participate in hands-on training if needed for advanced foster cases
Complete a home visit – the State of Colorado requires we inspect the homes of all foster volunteers annually. During this friendly visit, a staff member or volunteer will come to your home to ensure you have a safe space to house foster pets and ask a few basic questions to get to know your household.    
Complete a Foster Application online
Have more questions about fostering? Email fosterquestions@adcogov.org.
Current Volunteers Volgistics Scheduling System Sign-In